Our Happy Clients brag about us
I've worked with many seo people and Touhid is by far the best I've experience! So kind, very knowledgeable and right there to answer any questions. He was very patient with me regarding changes I needed to make extending me time to implement them. His final report showing what work was done was well detailed, easy to understand and simply written. He took extra steps to go above and beyond to be sure all things were 100% optimized. Even offered key suggestions for me to add to my site to align with seo work to boost it even more. Couldn't be happier!!! Quick turn around, great communication, you feel like you have a staff member long your side. Here's to many more! Thank you Touhid!

Great Communication, easy to understand. Seller went above and beyond to assist with any questions and information we needed. As well as Quality service and quick delivery. 100% reccomend.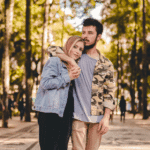 This is the 2nd time I have used @SmTouhid07 for SEO and website optimization and I would HIGHLY recommend him. Unfortunately, I did not review my first experience in a timely manner and my 5 Star review was not posted- so count this review twice! He not only communicates effectively and regularly but he is kind. He also goes above and beyond with helpful suggestions.This has been one of the best experiences that I've had on Fiverr. Smtouhid07's work was on time, complete and thorough. I'm beyond happy with this project and will recommend and use his services again and again.
mariageorges65
United States
Touhid was a pleasure to work with regarding on opage seo and was very thorough
Worked efficiently and left some great tips on how to improve my website. Would highly recommend
Thorough, smart, communicative, timely, and knows his craft. – money very well spent!